American color photographers like Joel Meyerowitz, Stephen Shore and Joel Sternfeld early captured my interest and enthusiasm with their photographic style. Patrick Joust 's work that you are about to discover in this interview make me think to these master photographers for many reasons. Colors and atmospheres that are in his photographies are truly impressive. With no delay, I let you discover this new inspiring meeting.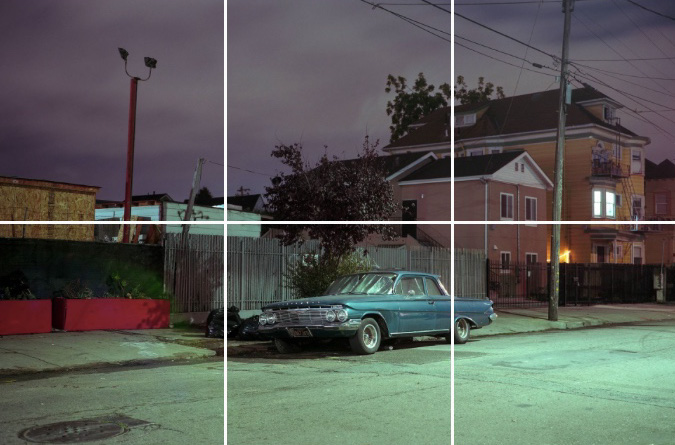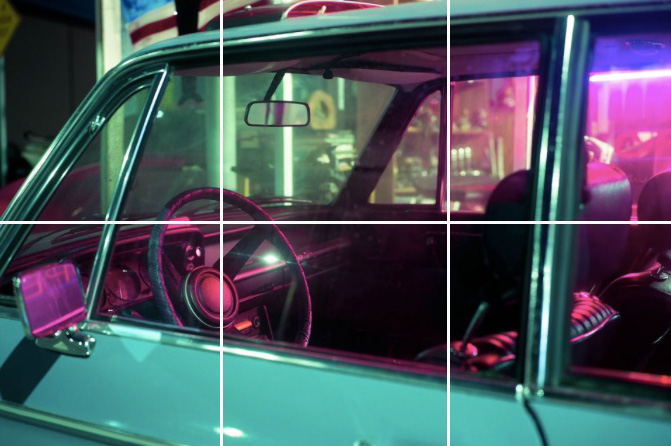 Tell me one thing you would like us to know about you?
There isn't anything I need people to know about me especially. When it comes to photography I'm just happy that anyone gets something out of looking at my pictures.

What were your initial sources of inspiration in photography?
Moving to Baltimore, about 15 years ago, was the impetus. I can't explain what it was specifically. I think it partly had to do with having no real preconceived notions about the city. I just opened myself up and felt inspired. I lived alone and walked around a lot. It was exciting to be here and photography was an accessible and affordable way to engage with my surroundings. It began slowly. It took time for me to make images that I liked, but it was always an enjoyable process and eventually it developed into something.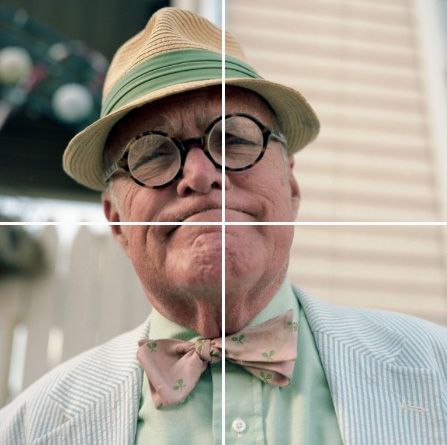 What is your secret to keep energy and inspiration on a daily/weekly basis?
I don't know. My motivations are something of a mystery. I'm not a spiritual or superstitious kind of person but there is something magical about the creation of art and the power it can have over us. Both as a creator and as a consumer that magic is something that I enjoy and regularly immerse myself. I like the simple act of seeing and I'm lucky to live in an environment that inspires. Just walking to my job and back again can start the whole process. Reading, listening to music and looking at the work of others makes me want to contribute my own. I also started in photography later than many photographers I know. I had a lot of pent up ideas and also maybe a need to make up for "lost time." I don't really think of the time before I took pictures as lost because my previous experiences were valuable in their own way but I've tried to wisely use the time I have now.
There seems to be a direct correlation between how recently I've made work and how good or satisfied I feel. It's been important to keep creating. It also helps considerably that I have a very supportive wife and a stable life. I don't think I'd thrive as a starving artist. Home and support have made any progress I've made as a photographer/artist possible.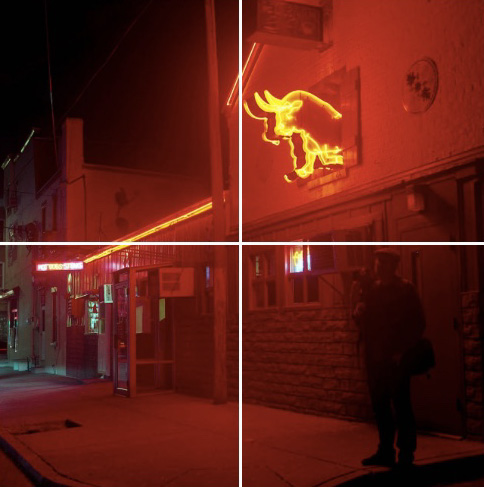 Do you follow technical evolution in photography? In other words, do you consider the technic as a fundamental pillar of photography?
Not that much. It's funny because I get people I know, non-photographers, who ask me to recommend a good digital camera for them and I always have to read up on everything to refresh my already limited knowledge of what's out there. I use a lot of different formats, but film dominates. I have a hybrid process so scanners and computers are an important part of it. However things might start out every picture ends up as a digital file.
When it comes to technology I'm mostly interested in whatever I might need to solve a specific problem. I feel like a lot of the "advances" in technology are about selling widgets and less about supplying a true need. That doesn't mean I eschew technology, but I try not to let corporations distract me from the ultimate goal, which is to produce good work.
Most of the time I'm shooting with a camera that is four or more decades old and that costs less than 400 dollars and doesn't need batteries. That technology works beautifully. I haven't felt the need to upgrade all the time. I do have a nice digital camera, but I mostly use it for its high ISO capabilities indoors, which in actuality means I mostly use it to take snapshots of my son.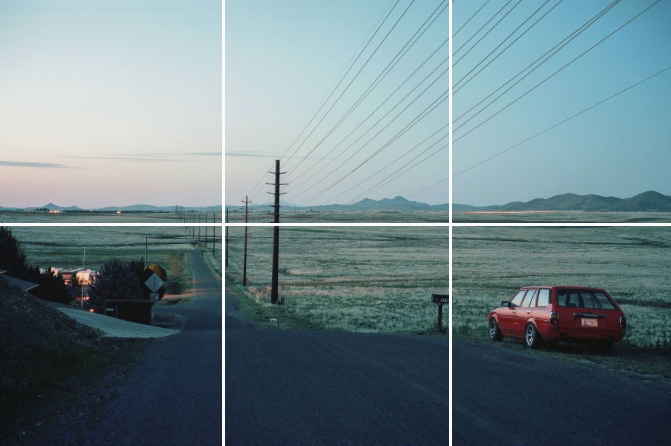 Are you interested in new technics like 360° and VR ? And what do you think about them?
I don't want to rule anything out but I don't have much immediate interest in either of those things. They just haven't come up in anything I do. It's good to be open to new techniques and ideas but I'm also pretty busy with the work I'm doing now, especially when you consider, like everyone else, I need to balance it with my job and home life. I can't really offer an opinion on these technologies since I don't do anything with them. The primary motivator for any use of technology is that you are using it because you need it and because it expands creative possibilities.
Patrick, I noticed on your Instagram page that you presents some of your pictures with a mosaic of several pictures. As this is remembering me the approach of creating a panoramic pictures by stitching several photos, I was wondering why you decided to follow this approach in your page? Actually, I suppose this is one shoot that you subdivide into smaller pictures.
I came to instagram long after it was the cool place to post photos. As much as I use social media, I haven't been one to jump in as soon as something new comes along. Instagram was an even harder sell for me because I don't have a smartphone (I upload via a tablet) and because I never really got the appeal of instagram.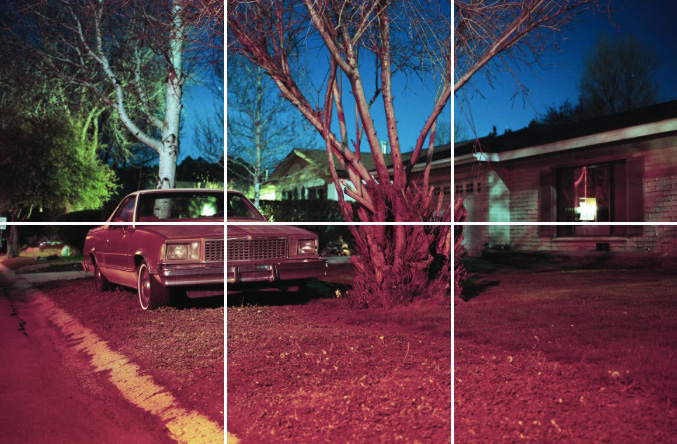 It didn't seem like a good place to actually look at photos beyond the pictures people might take in their day to day lives. However, since so many photographers and artists were using it I decided to give it a try. Ultimately, whatever one might think about a platform, if the people are there, that's where you should go. I want people to be able to see my work. I'm glad I did because it's connected me with a lot of interesting people. I don't post any real instagram photos but just share older images (latergrams). Some are only weeks old but many are from years ago.
I've treated instagram as kind of a moving collage gallery type of thing. An artist I follow, Tabitha Soren, was using the grid of instagram to display images over multiple frames. I thought it was a neat idea so I started doing it with some images. I enjoy looking at "the grid" and the relationships between images, which many times were created years apart. I like how when I upload one image it breaks or changes the continuity of the ones I've uploaded previously. I've long thought about my work as a working series as opposed to focusing on an individual shot, so it's fun and, I think, useful to share them this way. It makes instagram more interesting (interesting for me anyway). It's a way of making my instagram it's own object, like a nicely arranged scrapbook, one that moves and changes.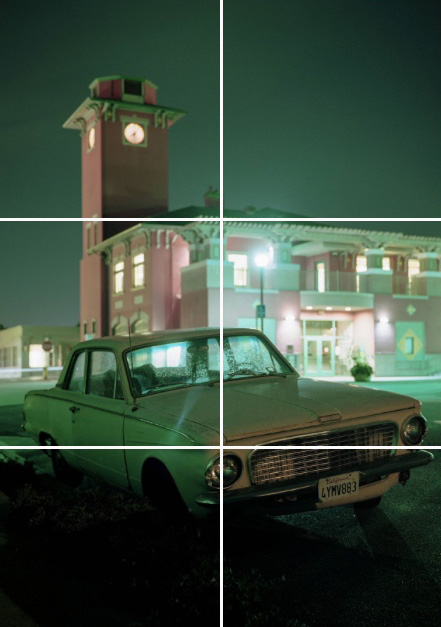 Note from Panhobby:
A big thanks to Patrick for his photographic work and for his confidence in the contribution for this article, a great source of inspiration ! I would like to encourage you to discover more about Patrik on his website and Instagram account.
Interview done by Panhobby in May 2017
Images presented in this article are the property of © Patrick Joust
They are reproduced here with his permission
The French version is under © panhobby
No use, even partial, is authorized without a written prior agreement